A tour by different levels of difficulty. We will ride racing carbon or electric racing bikes along a single Green Valley which extends under the incredulous eyes of who admires a landscape that, for its colors, its vegetation and breathtaking views, recalls the Alpine views of Switzerland. The appellation "Switzerland" derives however from a historian, economist and writer of Geneve of Italian descent, he felt in love with the beauty of these places.
Prices:
A partire da/From 40.00 €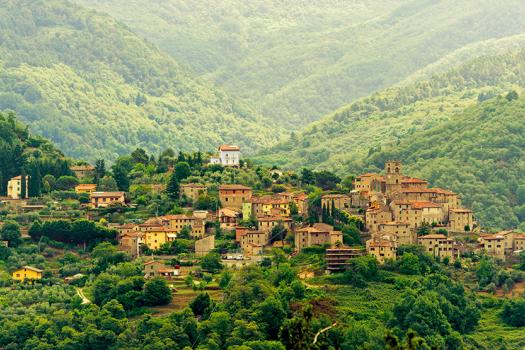 INFORMATION BEFORE DEPARTURE
- Tour length : 40 km apx. 
- Estimated time: 4 hours apx.
- Time of pedaling : 2.5 hours apx.
- Wearing security helmet is mandatory 
- It's forbidden taking part with your own bike
TOUR PRICES LIST
- Self guided tour by carbon racing bike 40.00 €
( Type: Focus Izalco Race )
- Self guided tour by Electric racing bike 60.00 €
( Type: bike not available at the moment )
 Price includes: bike rental, helmet rental, tyres repair kit and maps
- Additional payment for Gps navigator system : + 5 € 
- ESCORTED TOUR by multilingual guide and mechanical assistance: 
- 2 departures are available : 10:00 a.m. / 3 p.m.
- For organisational reasons meet the Staff at the starting point:  Ruota a Ruota ( Via Sercambi 172  Lucca ) at least 30 minutes before the tour departure
Extra for guide:  + 50€ total per groups from 1 to 5 people
                                     + 80 € total per groups from 6 to 10 people
 or Call Us : 
Office :       +39 0583 082156 
Cristiano : + 39 342 1746978 
Alessio :     +39 366  4420814